[EVENT] ★★ Global Fan Art Contest #3 ★★ 07-19-16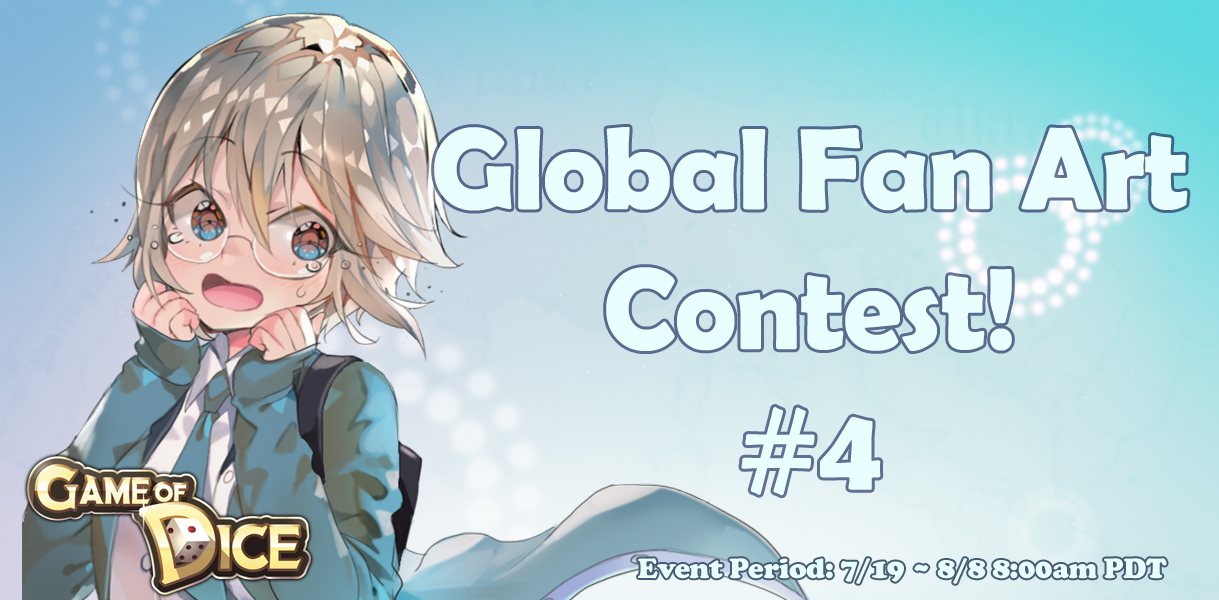 To all contestants of the Genius League!
Global Fan Art Competition is back for the creativity!
Share your love and art for Game of Dice with the participants from all around the world!
Post any type of art, but let's keep it nice and friendly!
This time, all participants will get 100 Gems as a reward!
But what's a contest without winner?
12 Lucky Winners from all Global Communities will be rewarded with a Figure of Game of Dice Character!
How to participate:
1. Create your own masterpiece!
2. Go to Google Survey Page:

https://goo.gl/cGqaBb
3. Write your Name/Email/Image URL/Member Number on Google Survey Page!
* Please make sure your image link is view-able to others
Be a part of the Global Fan Art Contest and enjoy the global Dice-O-Nomenon!
*Notice
1. Account Lv.5 or above can participate.
2. Only Game of Dice fan art drawn/created personally is counted
3. Game Screenshots/Revised Images are not counted
4. Image that may offend other people will be disqualified
5. Submitted image may be used in Game of Dice Official Page, In-Game, and offline event
6. Multiple entries may be done, but reward will be given only once
7. Information requested for Winners will be announced later
8. Arts that are too insincere may be disqualified
Event Period: